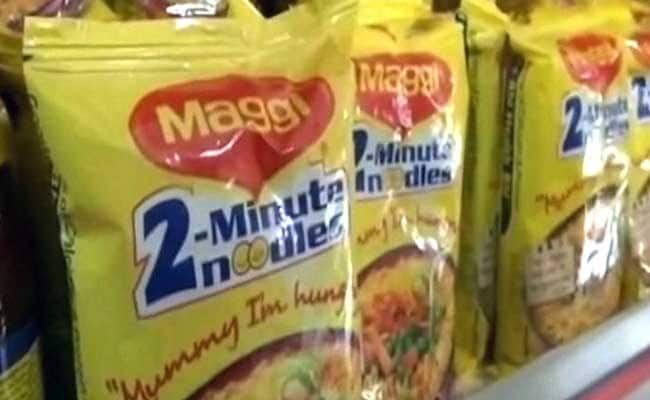 Maggi is facing a country-wide scrutiny over high content of lead and mono-sodium glutamate or MSG, a taste enhancer.
NEW DELHI: The Delhi government has banned Maggi noodles for 15 days, saying the lead content found in the samples is beyond permissible limits. It has also asked Nestle India, the company which manufactures Maggi, to withdraw all stocks of the popular snacks from the market.
Here are the latest developments:
Earlier today, Delhi Health Minister Satyendra Kumar Jain met two top officials from Nestle India after the state government said that 10 of 13 packs of noodles it tested were found "unsafe," with high lead content.
Yesterday, it had said it could file a case against Nestle and was also considering a fine for "misbranding," as it found five samples with MSG, without a declaration on the label.
Kerala has, meanwhile, said that the lead content found in the samples of Maggi noodles that it tested is within permissible limits. Today, the state government said samples taken from Ernakulam district found lead with permissible levels. A test for MSG is still awaited. Yesterday, it had yesterday ordered a pullout of Maggi noodles from about 1,300 government-run outlets till there was clarity on quality.
Goa's Food and Drugs Administration (FDA) has said that the Maggi noodles samples it tested were found to be safe for human consumption. It said the samples tested negative for MSG and lead content.
"If the contents are injurious to health and there are complaints, then action will definitely be taken against the company," said Ram Vilas Paswan, Union Minister for Consumer Affairs and Food.
Shares in Nestle traded almost 10 per cent lower on Wednesday. Analysts say Maggi noodles contributes over 20 per cent to Nestle's revenues in India and a ban on the product could cause a huge dent in the company's bottom line.
The Food Safety and Standards Authority of India has, in a letter, meanwhile advised all state governments to test samples of Maggi noodles. Many states like Gujarat, Maharashtra, Bihar, Haryana, Punjab and Himachal Pradesh have said they are testing the noodles.
The West Bengal government said it has ordered tests on Maggi noodles as well as on popular snacks manufactured by other companies. "We had also got complaints about Kurkure and Lays so we are getting those tested as well," state Consumer Affairs Minister Sadhan Pande said.
Maggi noodles has been caught in controversy since laboratory tests ordered by Uttar Pradesh food inspectors on a batch allegedly found eight times as much lead as permissible.
Nestle India has said that it has got samples of Maggi noodles tested in an external laboratory as well as in house and that the product was found "safe to eat"
Source - NDTV